Indefinite Integration
Our platform provides a comprehensive learning experience for students interested in enhancing their understanding of indefinite integration. By engaging with our resources, students can develop and improve the following skills:
Integration techniques: Master the fundamentals of indefinite integration and learn various techniques to evaluate antiderivatives. Gain proficiency in applying integration rules, including power rule, substitution, and integration by parts.
Problem-solving skills: Strengthen problem-solving abilities by solving a variety of integration problems. Develop the ability to analyze and simplify complex integrals, apply appropriate techniques, and arrive at accurate solutions.
Conceptual understanding: Deepen your conceptual understanding of integration, including the relationship between differentiation and integration. Explore the fundamental principles and properties of indefinite integration.
Applications: Discover real-world applications where indefinite integration plays a crucial role, such as calculating areas, finding volumes, and solving differential equations. Understand the practical relevance of indefinite integration in various fields.
Mathematical reasoning: Enhance your mathematical reasoning skills through the process of simplifying integrals, recognizing patterns, and making connections between different integration techniques.
For educators, our platform offers several advantages:
Comprehensive resources: Access a wide range of teaching materials, including worksheets, examples, and interactive tools, to support instruction on indefinite integration.
Customization: Tailor resources to suit the needs and learning levels of your students. Modify assignments, create practice exercises, and track progress to ensure personalized learning experiences.
Assessment tools: Utilize assessments and quizzes to evaluate student understanding and monitor progress in mastering indefinite integration concepts and techniques.
Collaboration and support: Engage with a community of educators, share insights, and collaborate on lesson plans, instructional strategies, and best practices for teaching indefinite integration.
Professional development: Expand your knowledge and skills through professional development opportunities and access to the latest research and advancements in calculus education.
Enhance your understanding of indefinite integration, develop problem-solving skills, and access valuable teaching resources on our dedicated platform for calculus. Whether you are a student looking to excel in calculus or an educator seeking comprehensive teaching support, our platform provides the tools and resources to facilitate effective learning and instruction in indefinite integration.
Indefinite Integration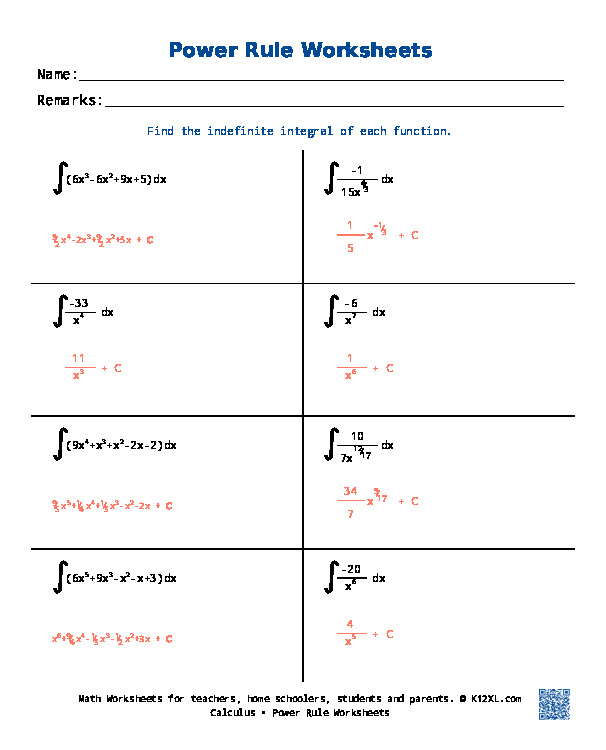 Master the power rule of indefinite integration, strengthen problem-solving skills, and access comprehensive resources for effective teaching and learning.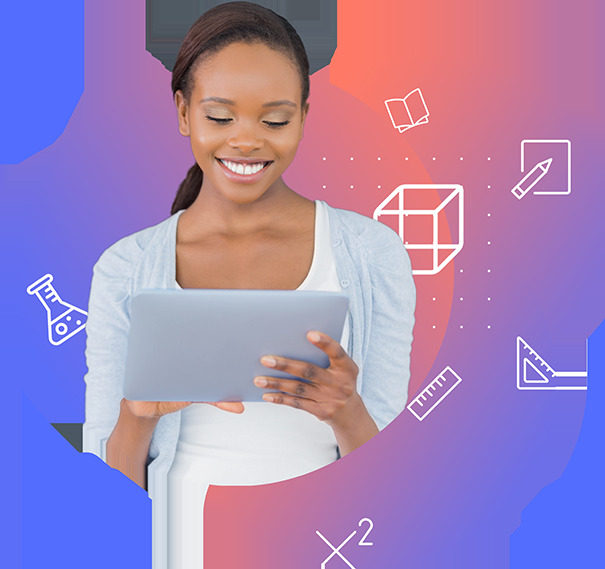 SIGN UP FOR THE
AD FREE EXPERIENCE
This site is free for the users because of the revenue generated by the ads running on the site. The use of ad blockers is against our terms of use.
TAKE A LOOK AT OUR PARTNERS
Download & Print Resources
Updated To The Latest Standards!
UNLIMITED ACCESS to the largest collection of standards-based, printable worksheets, study guides, graphic organizers and vocabulary activities for remediation, test preparation and review in the classroom or at home!
Visit Newpath Worksheets