Quadratic Functions & Inequalities
By exploring the realm of quadratic functions and inequalities, students can develop a variety of valuable skills and offer advantages for educators. These skills include:
Graphing quadratic functions: Students learn to plot parabolic graphs, understand their key features, and analyze the behavior of quadratic equations.
Solving quadratic equations: Students acquire problem-solving skills by using factoring, completing the square, and applying the quadratic formula to solve equations.
Interpreting the properties of parabolas: Students gain the ability to identify the vertex, axis of symmetry, and direction of opening of parabolic curves, enhancing their understanding of quadratic functions.
Analyzing quadratic inequalities: Students learn how to solve and graph quadratic inequalities, exploring the concept of shaded regions on a coordinate plane.
Applying real-life scenarios: Students can apply quadratic functions and inequalities to real-world problems, such as modeling projectile motion or optimizing solutions.
For educators, the advantages of this resource include:
Comprehensive curriculum: Access to a comprehensive curriculum that covers quadratic functions and inequalities, providing structured lesson plans and learning materials.
Variety of resources: A wide range of resources, including worksheets, practice problems, and interactive activities, allowing for differentiated instruction.
Engaging learning experiences: Incorporating quadratic functions and inequalities into lessons can make math more engaging and relevant for students, fostering active participation and interest.
Formative assessment tools: Access to worksheets and assessments enables educators to gauge student understanding, identify areas of improvement, and provide targeted feedback.
Enhancing teaching effectiveness: The availability of diverse teaching materials and resources supports educators in delivering comprehensive instruction and promoting student success in quadratic functions and inequalities.
Quadratic Functions & Inequalities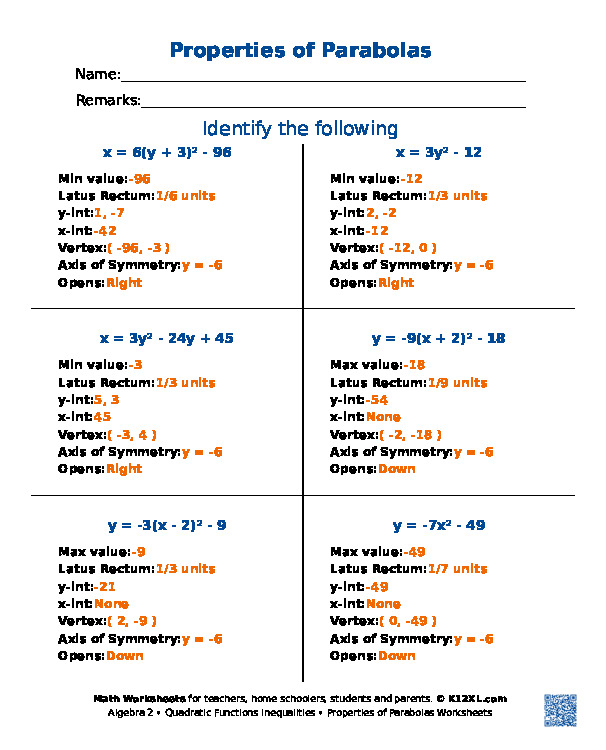 Discover the world of quadratic functions and inequalities with the "Properties of Parabolas" section. Enhance your skills in graphing, equation solving, and analyzing parabolic shapes. For teachers, access comprehensive worksheets and resources to engage students and assess their understanding effectively. Join now for an interactive learning experience.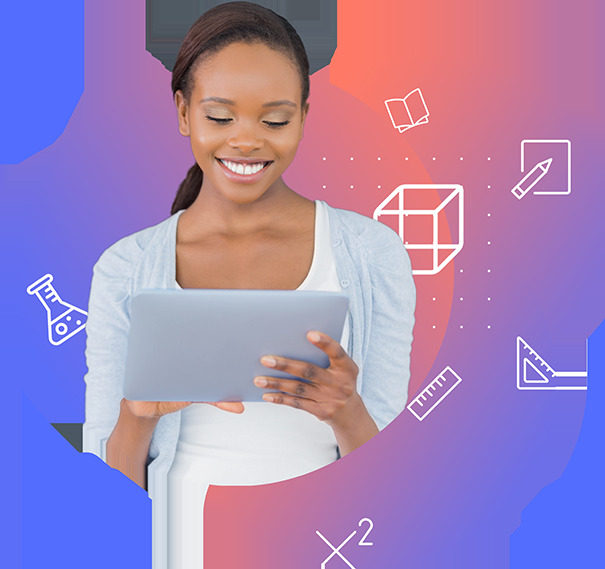 SIGN UP FOR THE
AD FREE EXPERIENCE
This site is free for the users because of the revenue generated by the ads running on the site. The use of ad blockers is against our terms of use.
TAKE A LOOK AT OUR PARTNERS
Download & Print Resources
Updated To The Latest Standards!
UNLIMITED ACCESS to the largest collection of standards-based, printable worksheets, study guides, graphic organizers and vocabulary activities for remediation, test preparation and review in the classroom or at home!
Visit Newpath Worksheets