Exponential & Logarithmic Functions
Students who engage with the resources on our platform dedicated to Exponential and Logarithmic Functions can expect to develop a range of valuable skills. By exploring concepts such as exponential growth, decay, and logarithmic functions, students enhance their mathematical reasoning, problem-solving, and critical thinking abilities. They learn to analyze real-world situations and apply mathematical models to make predictions and solve problems. Additionally, students gain proficiency in graphing exponential and logarithmic functions, understanding their properties, and manipulating their equations. These skills are essential for success in advanced algebra, calculus, and various STEM fields. For educators, our platform offers the advantage of providing comprehensive instructional materials, interactive activities, and assessments to support their teaching and facilitate student learning. By leveraging these resources, educators can create engaging lessons, monitor student progress, and tailor instruction to meet individual needs. Join us to empower your students and optimize your teaching of Exponential and Logarithmic Functions.
Exponential & Logarithmic Functions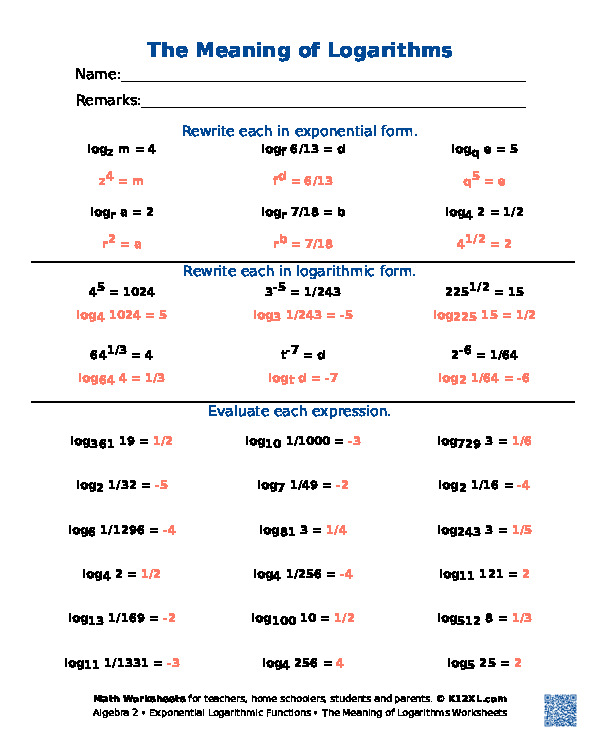 Discover the fascinating world of logarithms with our collection of worksheets on the Meaning of Logarithms. Students will develop essential skills in understanding exponential and logarithmic functions, solving logarithmic equations, and applying logarithmic concepts to real-world situations. By engaging with our interactive resources, students enhance their critical thinking, problem-solving, and mathematical reasoning abilities. They gain a deep understanding of logarithmic properties and their applications in various fields. For instructors, our platform offers a convenient way to access ready-made worksheets, lesson plans, and assessment tools, saving time and enhancing instructional effectiveness. Additionally, instructors can track student progress, provide personalized feedback, and identify areas for further support. Join us to empower students in mastering logarithmic concepts while supporting teachers in delivering comprehensive Algebra 2 instruction.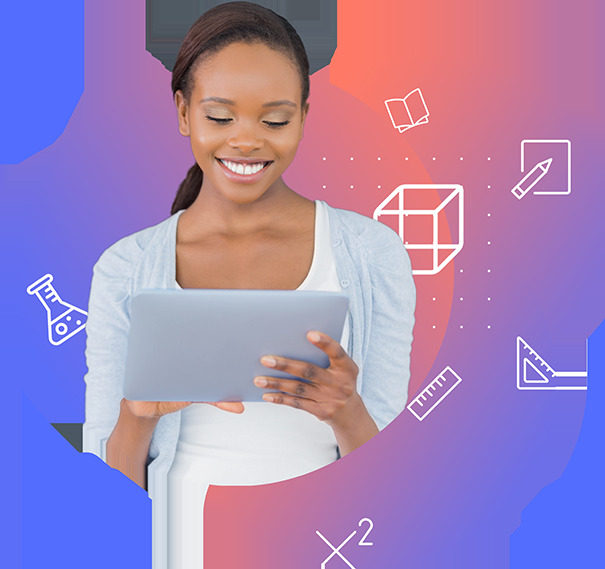 SIGN UP FOR THE
AD FREE EXPERIENCE
This site is free for the users because of the revenue generated by the ads running on the site. The use of ad blockers is against our terms of use.
TAKE A LOOK AT OUR PARTNERS
Download & Print Resources
Updated To The Latest Standards!
UNLIMITED ACCESS to the largest collection of standards-based, printable worksheets, study guides, graphic organizers and vocabulary activities for remediation, test preparation and review in the classroom or at home!
Visit Newpath Worksheets